Coordination Team
__________________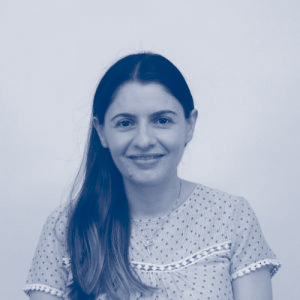 Antigoni Parmaxi – Network Coordinator

Antigoni Parmaxi is a Special Teaching Staff (Greek Language instructor and MA in CALL instructor)
at the Language Centre of the Cyprus University of Technology. Antigoni holds a BA in Classical
Studies from the University of Cyprus, an MA in Pedagogical Sciences from the same University and
a PhD from the Department of Multimedia and Graphic Arts of the Cyprus University of Technology.
Her PhD dissertation focused on the potential of social technologies as instructional tools that support
social construction of an artifact by a group of language learners. Her research interests include the
ways collaborative learning environments –in and out of the classroom, online and face to face– can
be designed for supporting social constructionist learning and the use of technology for supporting
language learning (Computer-Assisted Language Learning). Her work is situated at the intersection
of social computing, language learning, and constructionism. She has publications as book chapters,
international journal articles and research papers presented at international conferences.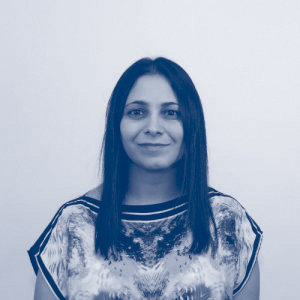 Anna Nicolaou – Network Deputy Coordinator

Anna Nicolaou is an English Language Instructor at the Language Centre of the Cyprus University
of Technology (CUT). She holds a Ph.D. from Trinity College Dublin (Ireland),focusing on intercultural
education and global competence learning through Virtual Exchange, a Master's degree in English
Language Studies and Methods from the University of Warwick (United Kingdom) and a Bachelor's
degree in English Language and Literature from the National and Kapodistrian University of Athens
(Greece). Prior to joining the Cyprus University of Technology, she worked for many years as a Senior
Lecturer in private higher education. She currently teaches English for Academic and Specific Academic
Purposes at undergraduate level. At postgraduate level she teaches Second Language Acquisition and
Research Methods in Applied Linguistics. Her research interests include intercultural Education, Virtual
Exchange, Multilingualism, Internationalisation, as well as Computer-Assisted Language Learning. She
has published scientific articles in internationally acclaimed journals and has participated in research
programs and academic conferences.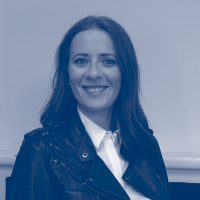 Maria Kyranou – Academic Group Coordinator

Maria Kyranou has been an Assistant Professor in the Department of Nursing since 2017. She completed
her undergraduate studies in the Department of Nursing at the National & Kapodistrian University of
Athens followed by postgraduate studies (Master's in Science) in the "Management of Health Care
Services and Health Informatics" by the European Union's Inter-University Collaboration Program
(University of Athens and University of Piraeus). She holds a PhD from the School of Nursing at the
University of California San Francisco (UCSF), a pioneering institution regarding funding for nursing
studies both in the US and worldwide. She has received training in the educational method "Problem
Based Learning" which she applies in the Postgraduate and Graduate Program of the Department of
Nursing at CUT. Her evaluation of the method along with students' assessments and evaluations support
blended learning practices in the modern educational system.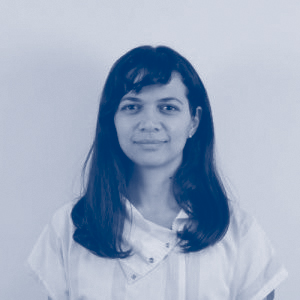 Marlen I. Vasquez – Student Learning Support Group Coordinator

Μarlen I. Vasquez is a permanent Teaching Personnel at the Department of Chemical Engineering of
the Cyprus University of Technology and leads the Oikotoxicologia Research Group. Her research focus
are in environmental toxicology in aquatic and engineered ecosystems. She is interested in science
communication and stakeholder engagement in research. She is vice-Chair of the COST Action Ocean4Biotech
"European transdisciplinary networking platform for marine biotechnology". From 2020 she is a Member of
the Learning Development Network interested in enhancing active learning in the STEAM fields, especially
in the biological engineering field. Previously she was a researcher for 10 years at the GAIA Laboratory of
Environmental Engineering and later the NIREAS International Water Research Center of the University of
Cyprus and a Health Inspector at the Medical and Public Health Services of the Cyprus Ministry of Health
for 5 years.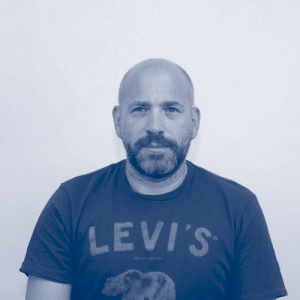 Dimitrios Boglou – Educational Technology Group Coordinator

Dimitrios Boglou is a German and English instructor at the Language Centre of the Cyprus
University of Technology. He holds a M.A. in TESOL/TEFL from St. Michael's College, Colches-
ter,Vermont, USA. He has a M.A in Multimedia teaching from Friedrich Alexander University,
Nuremberg, Germany and a B.A. in German language from Texas State University, San
Marcos, Texas, USA. In the past, Dimitris has taught language labs in a tertiary environment
at the University of Texas, Texas State University (formerly Southwest Texas State University),
Hannover University in Germany and St.Michaels's University. Dimitris has been involved in
various European projects such as Grundtvig and Lucide. His research interests include
ESAP course development, CALL, sociolinguistics and language evaluation.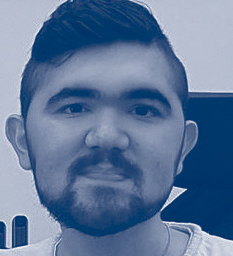 George Panayiotou – Undergraduate Students Representative

George is an undergraduate student in Communication and Media Studies. George has
Bachelor in Commerce Finance and Shipping from the Cyprus University of Technology. As
a person with a physical disability due to Duchenne Muscular Dystrophy, George is ghting
each day for the accomplishment of his dreams but also his goals and the creation of a
more humane community. In his free time George also writes books and has also published
his rst book entitled Ένας Αλλιώτικος Οδυσσέας whereby he talks about his own life
experiences and the personal ideas and opinions on the humankind through the eyes of a
man with physical disabilities. His greatest virtues in life are the respect to diversity in
people and the importance of a true friendship.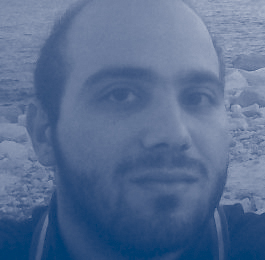 Rafael Sofokleous – Postgraduate Students Representative

Rafael Sofokleous is a PhD candidate in Social Deviance and The Media, at the Department
of Communication and Internet Studies of the Cyprus University of Technology. He holds a
Master in New Technologies for Learning and Communication and a BA in Communication
and Internet Studies. His current research interests lie in the elds of new and alternative
media and especially in the social construction of disability online. He has collaborated in
research projects, including the Erasmus+ 'MATE' project, which aims to combat discrimina-
tion, hate speech and promote respect for diversity in social media and in everyday life. His
doctoral study focuses on the social construction and management of the identity of
people with disabilities online.